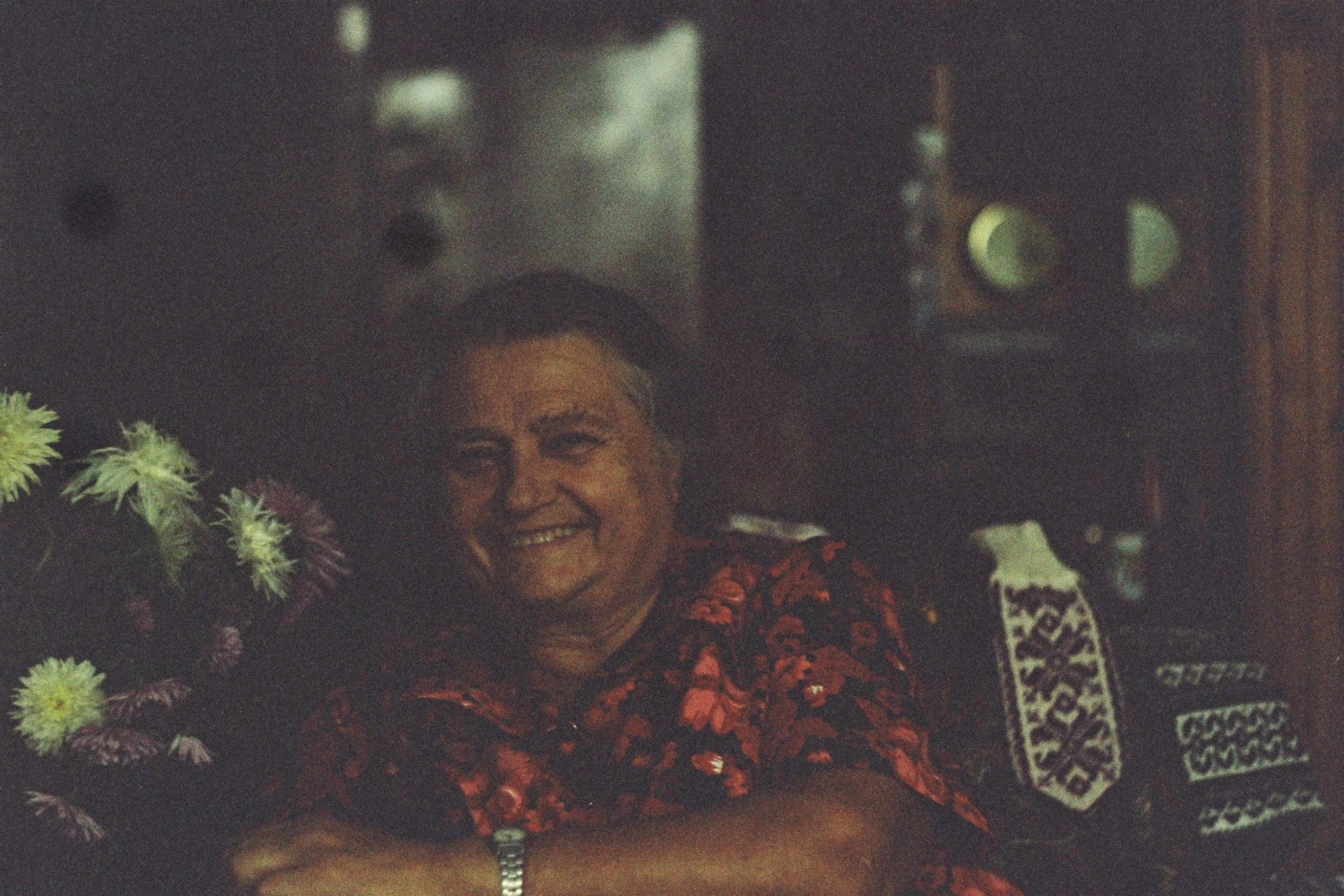 The folk artist Emilija Navickiene was born on 16th of July in 1934 in Latveliskiu village (Joniskio district). Emilija has been stitching, tatting and knitting since her childhood. A family house are decorated with Emilija's works and that gives a lot of pleasure for her children and grandchildren. Patterns of mittens Emilija looks for in old knitting books or create them herself. She joined Lithuanian Folk Artists' society in 2003. The mittens knitted by Emilija had been bought by Lithuanian art museum as well as Scandinavian art museums. The last decade of her life she lived and worked in Grigiskes (Vilnius city). Emilija's works were exhibited in folk art workshop of her son Klaidas Navickas (address: J. Basanaviciaus st. 29, Vilnius).
Emilija passed away in 2017.

Parodose tautodailininkė dalyvavo nuo 1998 metų: Pagyvenusių žmonių asociacijos narių paroda (1998 m., Kėdainiai), tautodailės galerijos "Kuparas" pirštinių paroda (2002 m., Vilnius), Pasaulio lietuvių dainų švenčių amatų dienos (2003 m., 2007 m., Vilnius), Liaudies dailės parodos (2003 m., 2007 m.), Lietuvos tautodailininkų sąjungos 40 – mečiui skirta paroda (2006 m.), respublikinės konkursinės liaudies meno parodos "Aukso vainikas" (2005 m., 2006 m., 2007 m.; 2005 m. parodoje buvo apdovanota Vilniaus apskrities viršininko administracijos garbės raštu). 2007 m. Emilija kartu su kitomis mezgėjomis dalyvavo Vilnius – Europos kultūros sostinė projekte "Menas netikėtose erdvėse", kurio metu mezgėjų būrys, vadovaujamos menininko Jan Sorbes, kūrė Kalvarijų turguje ("Sukurta turguje"). 2005 metais Emilijos pirštinės buvo pristatytos Lietuvos televizijoje rengtoje laidoje "Kultūros namai". Tais pačiais metais mezgėjos pirštines išvydo ir Pasaulinės parodos EXPO 2005 Japonijoje lankytojai. Emilijos pirštinių nuotraukos publikuotos rankdarbių žurnaluose. Tautodailininkė dalyvaudavo tradicinėse Vilniaus miesto šventėse: Kaziuko mugėje, Sostinės dienose, festivalyje "Baltika" ir kitose liaudies meno šventėse.